Doctors, activists, professors, and lawyers at the frontlines of America's gun crisis –several of whom took part in SNF Nostos 2023– talk about the reasons behind the spike in violence and what needs to be done about it.
"It's terrifying to take them to school". (Callie, Richmond, CA)
"My daughter and her friends were playing 'lockdown' with Barbies and saying, I'm afraid of a bad guy coming to shoot my friends". (Jenny, Brooklyn, NY)
"Jesus Loves me and my Guns". (T-shirt retailing for $29.99, on Instagram account, 236K followers)
In small increments, periodically punctuated by savage leaps forward, the proliferation of guns and the violence they bring have become an inescapable part of everyday life in the United States.
The year 2020 marked a milestone for guns in America: it was the first year in which firearms overtook car accidents as the leading cause of death for children under 18, according to the Centers for Disease Control and Prevention Wonder database.
Call it the dark side of American exceptionalism: a 2022 survey by KFF found that there had been a 42% increase in firearm deaths among under-18s since 2000. The survey illustrates the stark contrast between the U.S. and its peer countries, where gun deaths dropped by 56% in the same period.
"I mean, nobody talks about it because they're afraid to talk about it", says Dr. Peter Masiakos, a pediatric trauma surgeon and the co-director of the Massachusetts General Hospital (MGH) Center for Gun Violence Prevention over a Zoom call. "But the reality is, there's 400 million guns circulating, and 4.7 million kids live in houses where guns are kept unlocked and loaded. So ease of access is definitely an issue".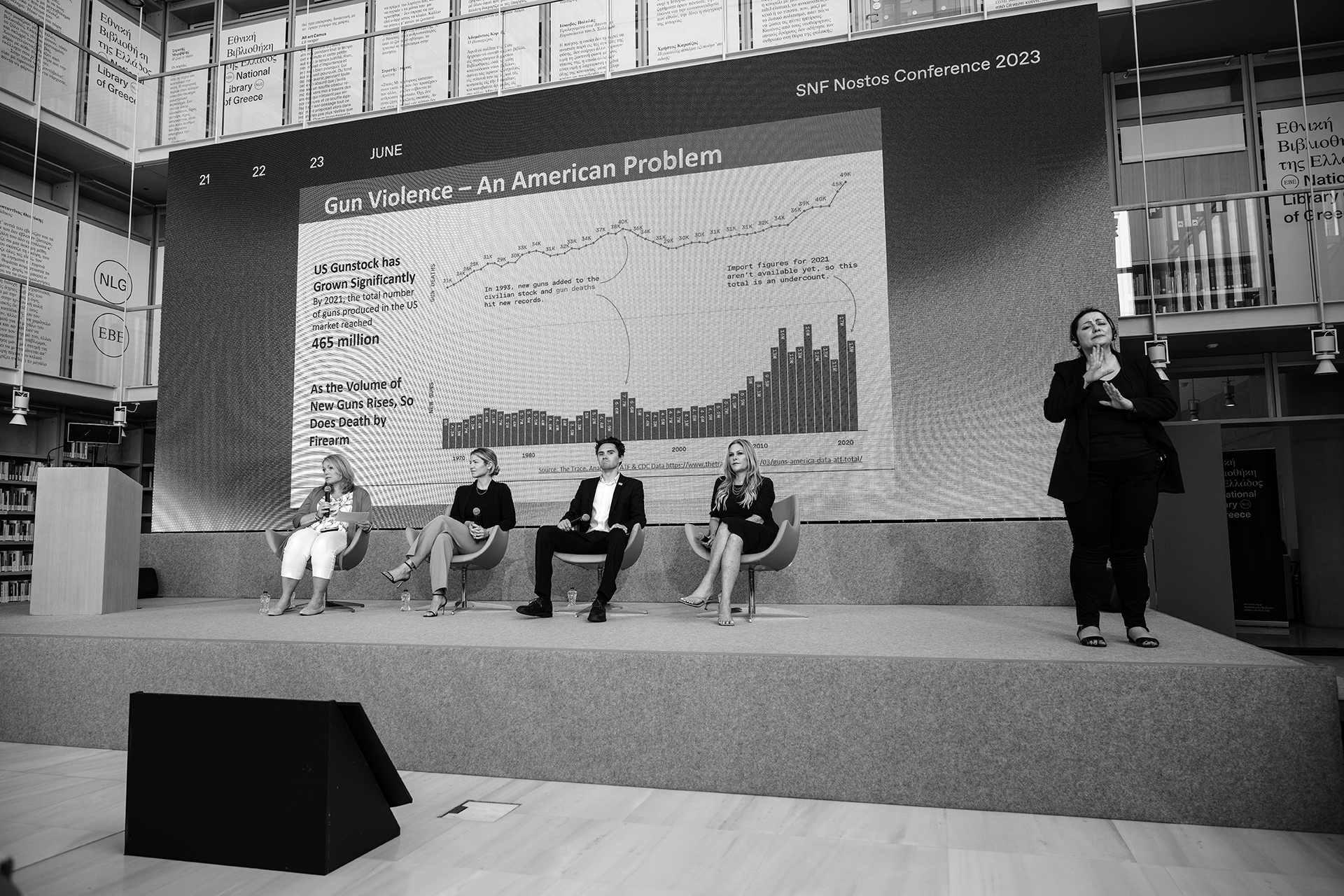 The glamorization of guns is another issue, says Nicole Hockley, the CEO of Sandy Hook Promise, the organization she co-founded after her son, Dylan, was murdered in his first-grade classroom in Newtown, Connecticut in 2012 in the deadliest elementary school shooting to ever take place on American soil; 26 people lost their lives that day, 20 of them between the ages of 6 and 7.
We meet in person, in Athens, Greece where she is town to moderate the panel "The normalization of violence: The impact of gun violence on children and adolescents" at this year's SNF (Stavros Niarchos Foundation) Nostos Conference, whose overarching theme was mental health.
Social media is the rabbit-hole through which many teenagers fall through, picking up ideas or habits that damage their mental health. In a recent study, researchers from MIT Sloan, Bocconi University and Tel Aviv University found that the advent of Facebook on college campuses increased students' suffering severe depression by 7% and anxiety disorder by 20%. More worryingly, researchers noted that the more years spent on social media, the bigger the increase in poor mental health.
Hockley's ice-blue eyes flash with anger as she tells me about the phenomenon of gun bunnies: female micro-influencers on Instagram who promote guns as an aspirational and sexy lifestyle. Gun dealers may not be allowed to sell directly on social media, but there's no law that says you can't pose in a bikini hugging your Glock.
"Women in very, very skimpy outfits with their automatic, semi-automatic weapons, selling the idea of sex to isolated young men". says Hockley. "You can be a 14-year-old boy and start going down that rabbit hole and you're going to be served all sorts of messages and algorithms that will take you into some very dark places".
A quick scroll through Instagram turns up one account (33.4K followers) with a #girlsandguns-tagged video displaying the user's gun and Louboutin collection; the camera pans down the wardrobe to show a glittery, red-soled pair of pumps lying casually next to a weapon on every shelf.
On another account (198K followers), a smiling girl wearing a USA T-shirt and a red Make Guns Great Again cap holds up an American flag. A handgun peeks out above her skintight red leggings, its silhouette clearly visible against her pelvis. The caption reads: "Happy Birthday, America!".
From political violence like the January 6 invasion of the U.S. Capitol or the domestic terrorist plot to kidnap the governor of Michigan over Covid-19 lockdown protocols to the rise in random attacks on city streets or public transit, America seems locked in a frenzy of violence. A recent New York Times article warned that the litany of recurring brutality "contributes to the sense, prevalent across America, that such violence could break out at any moment, anywhere. It fuels calls for gun control just as certainly as it does the purchase of more and more guns. Public shooting sprees rivet the nation, but can also have the effect of normalizing violence… and desensitizing the nation to tragedy".
Based on the number of background checks the FBI performs each year, gun sales, which had averaged around 13 million a year between the years 2013-2019, jumped to more than 20 million in 2020. The Gun Violence Archive, which catalogues all gun fatalities, including accidents and suicides, has documented a steady rise in deaths in recent years, from around 15 thousand per year in 2018 to more than 20 thousand in 2022. At the time of this writing, the counter for 2023 stands at 29,635.
David Hogg, the 23-year-old survivor of Florida's 2018 Parkland high school shooting and co-founder of March for Our Lives and Leaders We Deserve is blunt.
"We have a lot of angry people and a lot of guns, it's not that complicated", he says. "Do you have cops in every school (in Greece)? Do you have bulletproof doors everywhere?".
The more these shooting happen, the more they can sell guns, the more they can convince people the only way that you can be safe is to have a gun.

David Hogg
Hogg is twitchy, intense. He's coming down with something, he thinks, and coughs into his facemask, annoyed. On stage, when he isn't speaking, he doesn't quite know what to do with his gangly arms and legs; he slouches first one way then another, listening intently to the others make their points. But when he does speak, he is clear, passionate and angry.
"It's a false dichotomy to act as if we have to choose either total access to guns, or our children," he tells me later. "In Switzerland they have a very big gun culture, but they actually take it seriously and the state ensures that people are responsible – it's not left up to the individual to be responsible".
Hogg's preternatural confidence was apparent even as a high school senior, when he proceeded to interview the classmates hiding with him in a janitor's closet even as they could hear the shots that killed 17 of their schoolfellows that day. He tells me he did it because he wanted their voices to carry on and provoke change in case they were killed. Instead, he survived, became the face of a youth movement, and caused some conspiracy theorists to accuse him of being a crisis actor.
"They want the smear to be the story, so the kids get lost", he says with disgust. "The reality is, the more these shooting happen, the more they can sell guns, the more they can convince people the only way that you can be safe is to have a gun. And that results in more shootings because they've sold more guns".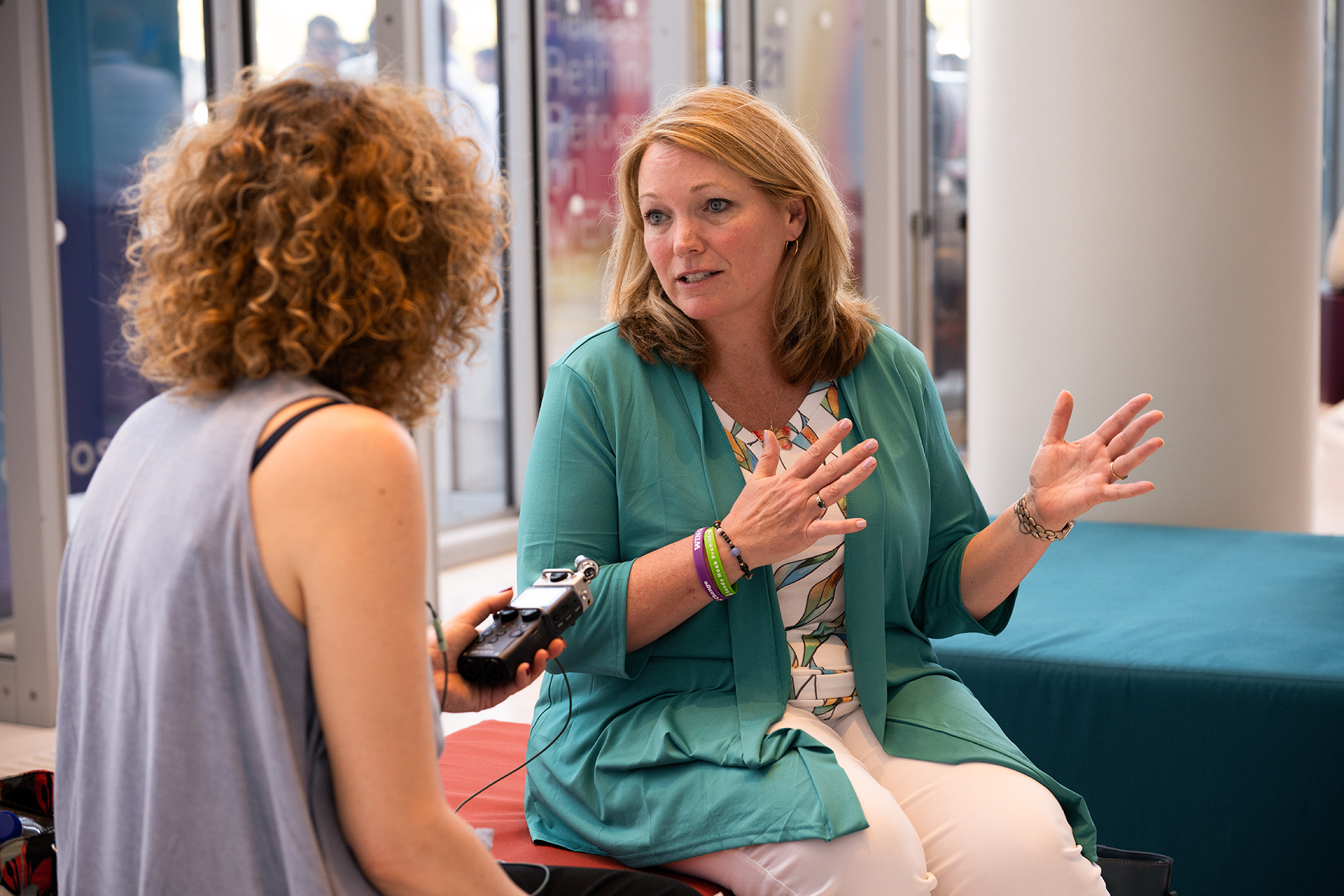 In contrast to the U.S., other countries were spurred to act after mass shooting occurred on their soil. New Zealand banned semi-automatic weapons after a gunman killed 51 at two mosques in 2019. In Serbia, another country with a strong tradition of gun ownership, tens of thousands of firearms and ammunition were willingly given up by citizens and a moratorium on gun purchases was passed by the government after two mass shootings, one of which involved a 14-year-old who killed 10 people at a school with his father's firearm.
For some American gun control activists, the failure of Congress to pass gun safety laws following the Sandy Hook massacre marked the beginning of the acceptance and the normalization of violence in the United States.
"We've had more mass shootings so far this year than there have been days in the year," says Hockley. "It's just become something we take in stride with our daily life. Unless it's a significant number of children killed, it's gone within 24-48 hours of the news cycle".
She rattles off the grisly statistics: Two mass shootings every day; less than 1% of guns are used in self-defense; 50,000 dead from gun violence in 2022. And the most chilling figure of all: despite mass shootings grabbing the lion's share of headlines, more than half of all gun deaths are suicides.
"We can't get rid of all the guns. That's not a pragmatic solution at this time", Hockley says resignedly. "But what we can do is keep those weapons securely stored and ensure responsible access".
Hockley says Sandy Hook Promise school programs like Start With Hello and Say Something, which have trained over 21 million schoolchildren to embrace inclusion and combat isolation, have helped avert more than 400 suicides and over 15 credible school shooting plots.
She says the key is getting to kids early.
"It's like dominoes – the earlier you get dominoes from stopping to fall and hitting the next one, the easier an intervention can be".
Beyond a crisis of public health
The need to reframe the narrative and retrain frontline health professionals became apparent to Dr. Masiakos, who specialized in injury prevention, when he noticed that he was treating more gunshot wounds at Massachusetts General Hospital (MGH) than any other accidents and injuries.
In his role as co-director of the MGH Center for Gun Violence Prevention Dr. Masiakos has spearheaded a new training program across all medical specialties to teach first-year residents to become comfortable about talking to their patients about gun access in their homes during intake.
The common denominator is despair. People are shooting themselves and each other because there's hopelessness.

Dr. Peter Masiakos
His colleague at MGH, Harvard Medical School assistant professor Dr. Cornelia Griggs, has expanded the program, taking it to a number of schools and hospitals across the country. More than 800 medical practitioners and teachers have been trained so far.
"And now school nurses are learning how to talk to the kids that are identifiably in distress", says Dr. Masiakos with satisfaction.
The goal is to expand to even more hospitals and school districts across the country.
"(Gun violence) is a problem in every community", says Dr. Griggs, who also took part in the SNF Nostos panel Nicole Hockley moderated. "I think that's where tackling the problem from the lens of health care can make a big difference, because no matter what your beliefs about gun ownership and the 'price of freedom,' I think everyone can agree that we want to keep our children safe".
Dr. Masiakos tells me it's more than a public health crisis – he is matter-of-fact when he calls it a human rights crisis.
"There is one common denominator in so far as looking at homicides and suicides and whether they happen in rural or urban settings, or black populations versus older white populations – the common denominator is despair. People are shooting themselves and each other because there's hopelessness", says Dr. Masiakos.
Dr. Griggs says she imagines a future where new parents can't leave the pediatrician's office without being screened for gun ownership, and all new parent gun owners being given a free gun lock on the way out of the hospital.
That is a big dream, considering the individual right to own and carry a gun has been expanded in the last 20 years, and several state laws regulating gun ownership have been ruled unconstitutional by the U.S. Supreme Court.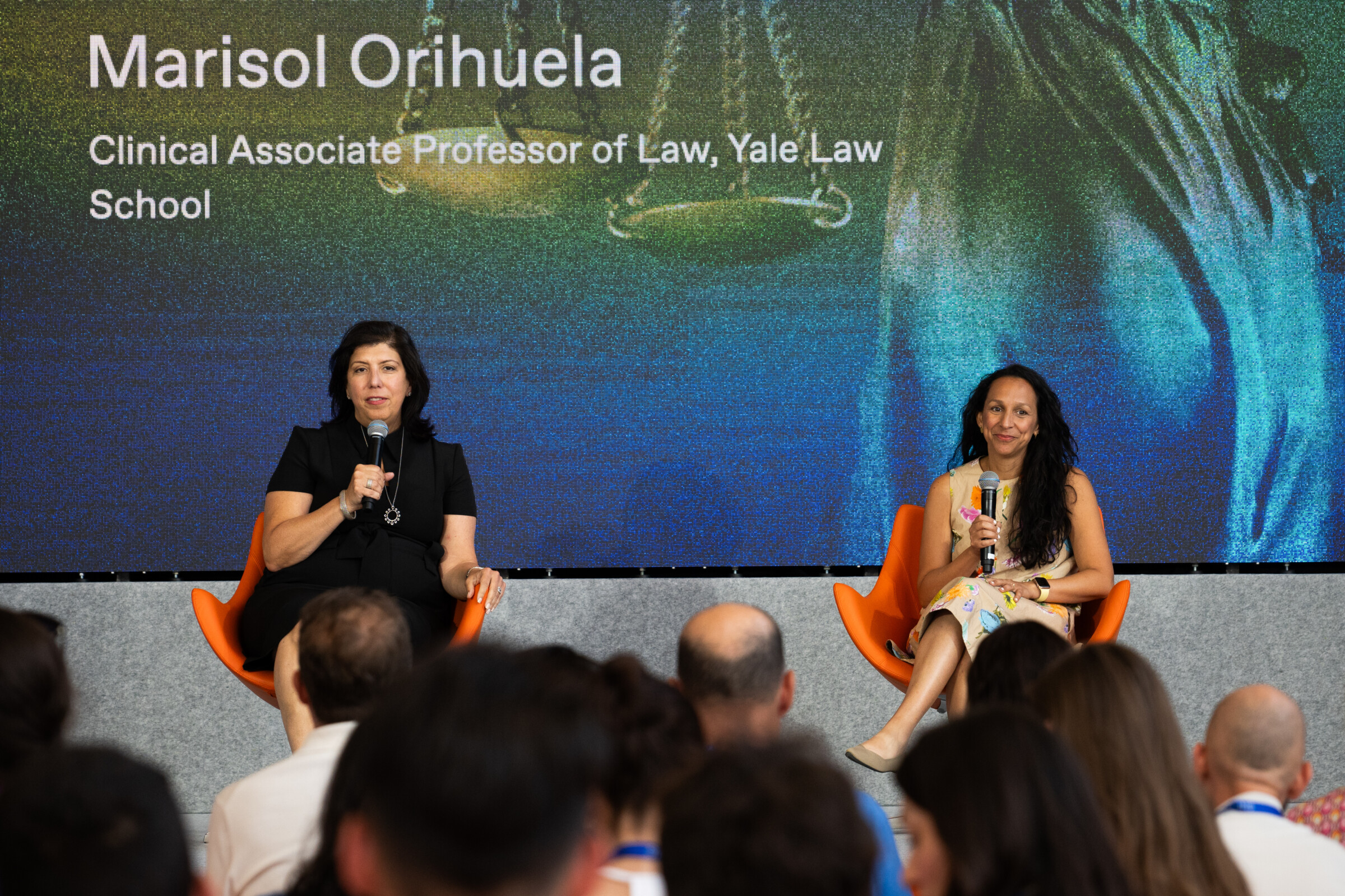 "Decades ago, it was not established that the state could not regulate or severely limit your ability to have a gun at home," says Yale Law School associate professor Marisol Orihuela.
But that all changed in 2008, when a landmark Supreme Court decision ruled that the right to bear arms was a constitutional right. And in 2022, the so-called Bruen decision nullified decades of settled law by ruling that having to apply for a gun license was also unconstitutional.
"That was a big moment in the expansion of second amendment law", says Orihuela. "And with the culmination of Bruen, it has gotten more and more expanded".
After Bruen, a legally bought weapon, including a semi-automatic rifle, can be kept or carried anywhere, in all 50 states, to a coffee shop, a park, a 4th of July street party.
One day after the Bruen decision was handed down, Congress passed its first serious gun regulations in decades, the Bipartisan Safer Communities Act.
It directed millions of dollars into funding, expanded background checks and Extreme Risk Protection Order (ERPO) laws, more commonly known as red flag laws. Red flag laws allow law enforcement and family members to petition a court to temporarily confiscate firearms from a person in crisis. It also closed the so-called "boyfriend" loophole, which allowed convicted abusive domestic partners to continue to own a gun.
The state of New York takes it one step further, by allowing mental health professionals and educators to also petition the courts.
Judge Madeline Singas, an associate judge at New York State's Court of Appeals, spoke at this year's SNF Nostos alongside Orihuela at the panel Justice and Mental Health: When Mental Health Enters the Courts. She says New York should be a model for other states.
"The frontlines of this crisis are our teachers and our mental health professionals. By the time it gets to law enforcement, sometimes that's too late", Judge Singas tells me. "So how can we do better and treat these people with the dignity they deserve and also get them the services they need?".
Most gun control advocates welcome the Safer Communities Act as a step in the right direction. But Orihuela, who also runs Yale Law School's Mental Health Justice Clinic (an interdisciplinary law clinic that advocates on behalf of clients with mental health issues) fears that it might inadvertently end up incarcerating more at-risk youth.
Her previous experience as a public defender colors her concern. Many of the clients she used to represent in court had experienced both gun violence and mental health issues from a very early age and felt they needed to have a gun to be safe.
"They've been living with normalized violence for a long time – now it's spreading to all sort of communities, privileged communities, and the legal system is not accounting for it", she says. "Can we catch an issue early and address it? Yes, I believe in that, and I support that", she says. "How we address it is a big question and I have concerns about increased criminalization as response to a public health problem".
Reconstructing the narrative
Working in the pediatric trauma unit at MGH and facing gun violence trauma every day, Dr. Masiakos concluded that a radical new approach was needed – one that didn't depend either on courts or politicians.
"We may be able to legislate our way out of this crisis to some degree," he wrote to me after our Zoom call, "but the perception for the need to have a gun for safety must go away".
Some of the blame for this problem of perception belongs to the media, and how it frames stories about gun violence.
If you're getting your entire narrative from the police department, you're missing a large part of the story

Dr. Cornelia Griggs
"The problem with the media ecosystem in very basic terms, is that it's focused on victims and perpetrators", says Eric Gordon, a professor of civic media and the director of the Engagement Lab at Emerson College in Boston. "What's not ever covered in the media are things like community-level trauma, the harm that persists within a community after the event".
By reporting stories in this way, Gordon tells me over a video call, the topic becomes dehumanized; a story of legality as opposed to a story of humanity. And Dr. Griggs and Dr. Masiakos kept hearing over and over again from their patients in the community that the media kept getting the story wrong and causing harm. "If you're getting your entire narrative from the police department, you're missing a large part of the story", says Dr. Griggs.
So, in an innovative triangulation, the MGH Center for Gun Violence Prevention partnered with Emerson College and Boston's Louis B. Brown Peace Institute to try to change the media narratives of gun violence in America.
Part of their narrative intervention says Gordon, is to help audiences understand not only the harm that happens within the community because of violence but also the motivating factors which lead someone to pick up a gun in the first place.
Together they made the 20-minute documentary short Quiet Rooms. The quiet room is "the coldest room in the hospital" – the one where doctors take relatives of gun violence victims to tell them their loved one has passed on. It was co-produced by and features Louis B. Brown's mother; in it she describes the devastation she felt in the sterile room where she was told her 15-year-old son had died in crossfire in 1993.
Dr. Masiakos says it's had an impact wherever they screened it.
"We have shown it in many locations including film festivals, hospitals and prisons where we had inmates write poetry about this documentary", he writes.
The Transforming Narratives of Gun Violence project, as it's now called, has morphed into an interdisciplinary initiative where members of the community and the MGH Center for Gun Violence Prevention co-teach eight classes at the college in film, gaming, VR, theater, and journalism. The community partners are either compensated for their time or earn college credits.
Gordon tells me that for many students, these classes are the first time many students – who may potentially influence media coverage in the future – interact in a meaningful way with people who live under the shadow of gun violence in their daily lives.
"It's transformative for them", he says.
Gordon says he dreams of a network composed of local nodes across the country that are supported by local governments and local media, to generate "truly transformative" national narrative change.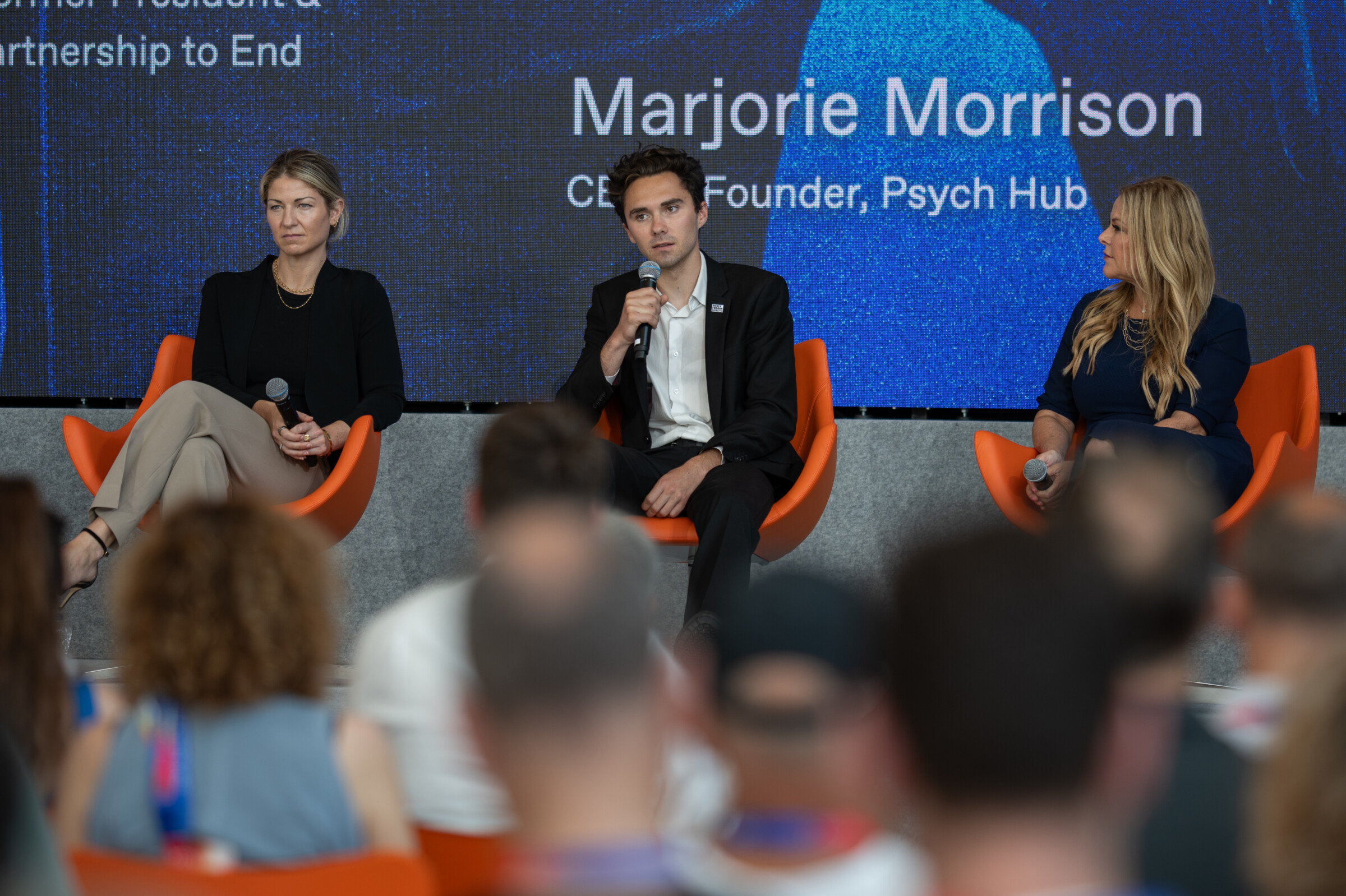 For many advocates, a victory in one place can be followed by a setback in another. And for those who are survivors of gun violence like Hogg and Hockley, the mental health toll can be enormous.
Hogg says what keeps him up at night is that the next generation will stop believing in democracy if the state continues to be unable to keep its children safe.
"It's the very basic minimal responsibility of keeping kids safe in the one place they should be safe. Kids are going to lose faith in their government", he says in frustration. "Because there's going to be somebody that comes along and says I can fix it: the problem is democracy. And that's when we're really in trouble".
Hockley also worries about the next generation. Her surviving son, Jake, is about to turn 19. He was also a student at Sandy Hook Elementary, but he recalls nothing from that day nor any other day from the following two years.
"He doesn't remember anything from 2013 or 2014; he is one of the ones who represses a lot", says Hockley. "Which is sad because I keep saying to him, whether you want to admit it or not, you have PTSD. And who knows at what point in your life this is going to present itself. So, I worry about him all the time".
Another way violence has become normalized for young Americans is the proliferation of active shooter or "lockdown" drills – what they're called depends on the school district. These preparedness drills have become a regular feature of K-12 education, as common as fire or earthquake drills. They're also unregulated; each school district in the country can pick and choose which style they prefer.
"We're traumatizing a generation", Hockley tells me. "Since Sandy Hook, active shooter drills have become much more prominent and there are some horrible ways that they're being implemented across the country".
Aurora Vasquez, the Sandy Hook officer in charge of state policy, recently advised the state of Minnesota on crafting the first-ever state law that regulates lockdown drills, with strict guidelines to prevent traumatizing practices. She has her work cut out for her – there's 49 states to go. Speaking over Zoom, she tells me about one drill that took place at an Oregon high school, where masked 'shooters' burst through the school and shot the teachers with blanks in a surprise drill – not even the teachers had been given advance warning. Another in Missouri forced the students to be "actors" in the simulation, and to cry for help while covered in blood-red paint.
"What happened as a result of that is that at least one teacher ended up suing the school in the district for emotional distress", says Vasquez.
Taking breaks
Hockley and Hogg both say that not being ashamed to take time off from their activism, going to therapy, sleeping a lot and spending quality downtime with people who love them is what keeps them going and not retreating into a permanent private life.
"I'm very conscious of things that trigger me and can set me down a dark path", Hockley says. "But there is an element of my self-care that is around reminding myself that preventing gun violence is possible, preventing school shootings is possible – and I need to keep going for Dylan, for his legacy, for my surviving son".
Hogg says that what gives him hope is that at the end of the day, his generation will outlive those currently in power. "And we're going to be making the decisions", he says with a smile.